Retirement Planning: Saving and Investing For Your Sunset Years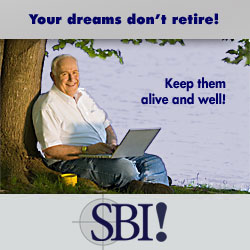 Retirement planning is one of the most important components in Personal financial Planning.
Whether you are young or old, rich, middle-class or poor, employed, self-employed or not employed, a time will come when we shall retire. Whether you plan for it or not, it's coming.
Whether you postpone planning for it or you work on it right away, it's still coming and will not delay. Hey! You will not work your whole life even if you wished to. Age will catch up with you.
To The Young Generation
You may still feel young and energetic, enjoying the good, the beautiful and sweet stuff of the land (I have no problem with that anyway) and you frown at the idea of starting early retirement planning (Now, this is what I have a problem with).
May I ask you, do you think you will be able to party for the rest of your life? Will you be able to maintain your current lifestyle into your old age?
Just think, when you don't have cash to pay for your expenses, you get worried. You get worried when you still have strength to work and earn a living. How worse would it be for you when you don't have cash and you don't have the strength any more to work (due to old age) and earn a living even though you still desire to continue working?
There were young people like you, who are now old, who walked that path and they are now regretting for not saving and investing for their sunset years. They are a miserable lot and the most painful words they say is "I wished". Don't join them.
The earlier you start saving and investing for your retirement, the better. Time can be the retirement saver's biggest pal because it gives each amount you save and invest the greatest amount of time to work for you.
To The Old Generation
You may be nearing your retirement age. If you planned for your retirement well enough, that's great. If you are worried your nest egg won't take you through your retirement, don't give up yet. I would advise you to seek a qualified financial planner.
Together, review your financial situation and come up with a remedy. I know you won't catch up the time you lost but you can at least salvage the remaining. It's not over till it's over.
Why Save And Invest For The Future?
Well, here are five good reasons why you should start your retirement planning:
People are living longer in their retirement
Old-age social security system is breaking down
Social security and employer pension plans are not sufficient
Costs for treatment and drugs has risen
Starting early the better for you
How Much Will You Need For Retirement?
Determining the amount of annual income you'll need from your savings during retirement is a key concept in retirement preparedness. Retirement income and expenses vary greatly among retirees. So taking a few minutes to estimate expenses can yield a better result for your own situation. You will also need to know how much of your current or future income will be replaced in retirement.
Factors That Will Affect Your Retirement Savings
There are five factors that you'll need to understand and consider, when doing your retirement planning, that are likely to affect your retirement savings:
How Long You'll Live
Your HealthCare Costs
Inflation
Asset Allocation
Withdrawal Rate.
Once you understand these factors, you will be better equipped to plan for them and lessen the impact on your savings.

Where To Save and Invest For Retirement
There are three basic avenues to saving for retirement:
Government Pension Plans
Company Pension Plans.
Personal Pension Plans.
Supplement the above options with:
Personal savings and investments.
Related Articles on Retirement Planning
Join us on Facebook using the 'facebook' button on the toolbar below.